Description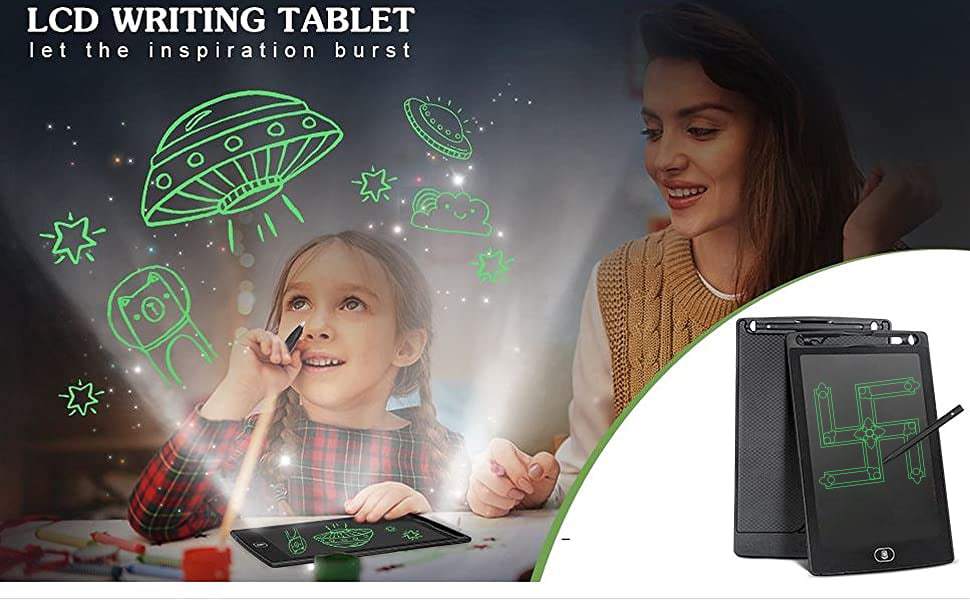 Smartboard brings you a simple, convenient, and happy lifestyle!
A large writing surface with 8.5 inch LCD screen gives you even more room to draw or write to show your imagination or education content.

Be friends with nature: the electronic writing pad can better protect the environment, 1 kid tablet can save 100,000 pieces of paper = 3 big trees.

The Best Gift for Kids and Adults: LCD writing tablet can be used as a drawing board, notepad, reusable notebook, office writing board, drawing board, graphic, magic children's board, doodle board, and so on. It is the perfect choice as a gift for back-to-school, birthday, Thanksgiving Day, Christmas, Easter, and any holiday or occasion.
New LCD Pressure-Sensitive Tech
The LCD screen of the light drawing board is made from durable, shatter-proof, non-toxic material. Very bright writing and no blue light, radiation, or glare to stimulate eyes.

Long-last & replaceable battery
The button battery normally can last about 12 months and can be replaced easily if run out. Working takes only little energy, no waste, and saves money.

Smart Lock Function
One key on the back of the tablet to lock the screen in case of accidental press Unlock to erase the screen. Lock or Unlock up to you.

One-click clear
Press the delete button, wait only one second to clear the screen. No need to worry about laborious erasing and paper waste.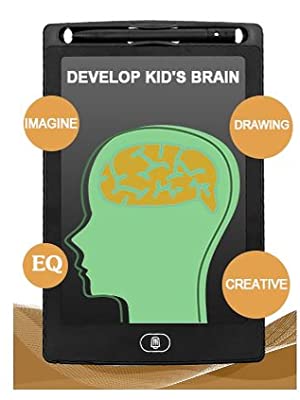 Great Toy for Kids Growing
Children can freely release their natural instincts, enjoy painting, count the numbers, spell words at any time and place without no longer making a mess on the ground or walls.
Warning:

1. Do not use this product in humid conditions.

2. Do not allow this product to get wet.

3. Do not use liquid or aerosol cleaners.

4. Please use the pen included in the product to write, do not use other kinds of pens or other sharp objects.

5. In case of products damaged or liquid leaked, please place the product in a sealed bag and put it in the non-recyclable trash can.
Gentle Reminder
There might be some marks left on the LCD screen due to long-distance transport, it's normal, just press the delete button to erase. If the delete button won't work, please check whether the lock button is on.
Included in the package
1 x 8.5 Inch LCD Writing Tablet

1 x button battery

1 x Pen